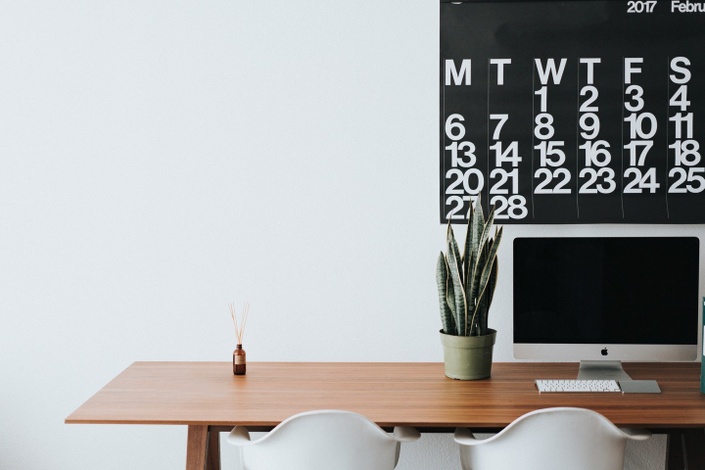 (2019) Plan.Create.Celebrate!
FOR PRODUCT SELLERS + ETSY SHOPS: Sell confidently with your business planner + marketing BMFF (best marketing friend forever)
Plan your holiday season like a boss.
As a creative maker or shop owner, you're juggling A LOT. And one area you can't afford to miss is marketing your shop during the holiday season.
The average consumer plans to spend over $800 during the holiday/Christmas season. I want you to grab your piece of the business.
And you can.
Plan.Create.Celebrate! is your holiday business planner and new BMFF (best marketing friend forever).
No more missed opportunities or being late to the party (except for like, actual parties... I can't help you there because I'm definitely running late myself).
Plan.Create.Celebrate! is alllll about preparing for the crazy holiday season.
I want you to be able to focus on the right activities at the right time this season.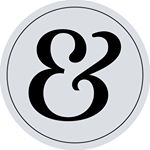 As a magazine publisher, I go through a launch plan four times a year. And for the past 3 years, I've felt like I was winging it. Until I invested in Plan, Create, Celebrate.
The launch plan alone was worth the investment.
My team has never felt so organized than when we utilized the template for when to post on social media. We were able to get our posts completed well ahead of time, scheduled, and we were able to sit back and relax knowing it was all taken care of.
I've purchased several of Kate's courses at this point and each one is without a doubt worth the money. They're well thought out, to the point, and seriously helpful. I always walk away feeling like I am more on top of my business than I have been in the past.
- Sarah Hartley, Editor-in-Chief, Holl & Lane Magazine
Planning for the holiday season starts in January.
Yes, really.
It starts with reviewing your past season, while the good, the bad, and the hot mess are still fresh in your mind.
And it improves every time you go through the process of planning a promotion, launching a mini collection, or making a 'big deal' out of even the little holidays throughout the year.
Don't head into the holiday season "trying email the first time" or overwhelming yourself by revamping your entire marketing process while also trying to keep up with shipping out orders.
The best product shops are prepping, testing, launching, and learning the entire year.
Then when the holiday season does roll around, you'll be a marketing boss.
The cool, calm, and cha-chiii-ing boss.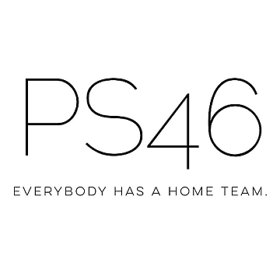 Girl, this guide/course is AMAZING. I'm great at dreaming up goals and the creative side of things, but really struggle with the organizational and business/financial side.
This will be BY FAR the most organized I'll be heading into a holiday season and I can already tell just from scanning through your guide that I'm going to feel so prepared and like I have a great plan to achieve my goals through the end of the year.
THANK YOU! I can't begin to tell you how helpful this is.
- Kaci Kersey, PS46, hand stamped jewelry shop
For most major retailers, November - December is when they finally start turning a profit. Hence the name "Black Friday", which signified when retailers traditionally went from operating 'in the red' at a loss to 'in the black' at a profit.
Operating a retail business can take a lot of up front investment - there's employees to hire, stores to operate, and one of the biggest offenders heading into the holiday season, stock to buy (or create).
And that stock has to be bought before the big sales are made and without any guarantee that the sales will come to fruition.
It can be a risky business!


And I've lived with that risk for almost 10 years in the corporate retail world. Each year we'd have to source new products, find ways to update existing, and grow our customer base with new marketing ideas.

For our biggest promotional events, we had an actual TRIBUNAL with our president. Yeah... you're probably wondering what a tribunal is.
Well, it was a meeting where literally all the senior executives of the whole company sat around a table and you had to present your holiday marketing plan for each of our big events.
You had to package up your offers and present your product ideas, pricing, and product marketing strategies in front of the entire division + this team. We went through THREE rounds of these meetings with multiple meetings in between to prepare.
These tribunal meetings usually consisted of some intense back + forth, challenges to go back to vendors on pricing, or just straight up -- 'that offer is no good' (our president didn't have the softest touch...) It was honestly terrifying as a young new working gal.
You HAD to be confident, know your product inside and out, what your competition did last year, and what you expected would be the new trends to take advantage of this year.
But it made sense - these were HUGE days for the company and we had to get it right.
From our product offer to our pricing, our holiday season depended on it.
It's from all of those meetings - the prep work involved, the research we did, the marketing ideas we came up with - that I created Plan.Create.Celebrate! to share with you.
Because the holiday season is BUSY, which doesn't leave you with a lot of time to go back + forth on offers, update all your promotional material and still create + ship your product.

This Course is For You if You're:
A product seller (Etsy shop owners, online shops, boutiques)

Not sure what actions to take to prime your customers to buy

Struggling to figure out when you should be doing each part of your marketing

Wasting time in-season piecing together a marketing plan, instead of focusing on providing good customer service, fulfilling orders, and product creation


With Plan.Create.Celebrate! you'll be confident in:
Reviewing past holiday seasons (or planning for your first!) to make the right adjustments to easily maximize sales opportunities, capitalize on trends, and minimize losses
The 3 crucial steps to start taking before the holiday season
How to prevent bad reviews (at a time where many customers are brand new to you)
Setting financial goals that meet your desired *profit* numbers, not just sales
Product positioning or presentation adjustments to make your shop a go-to holiday destination (even if you don't sell "holiday" items)
Predicting stock needs by month to ensure you have the right amount (you'll be the real Goldilocks of inventory)
Priming your customers to buy so they're ready to hit "checkouttt"
Planning your marketing efforts in advance:

what you should be prepping for

how to efficiently prepare all your marketing collateral

my exact blog post promotion checklist

a 'done for you' guide to give you a solid starting point to manage your promotions on social media + email (AND it can easily be adjusted based on your unique business)


You'll Come Away Feeling like the Bossss YOU ARE:
Confident in your marketing strategies with an actual plan in place for the holidays

Excited about your seasonal product and the opportunities you identified

Motivated and focused on improving your shop and merchandise to get it ready in time for holiday shoppers
I want you to enter the holiday season confident, focused, and ready to reach your full sales potential.


And that can't happen by accident.

So don't be late to the party! Start planning to have your best season yet (with less stress).
This course is closed for enrollment.
Your Instructor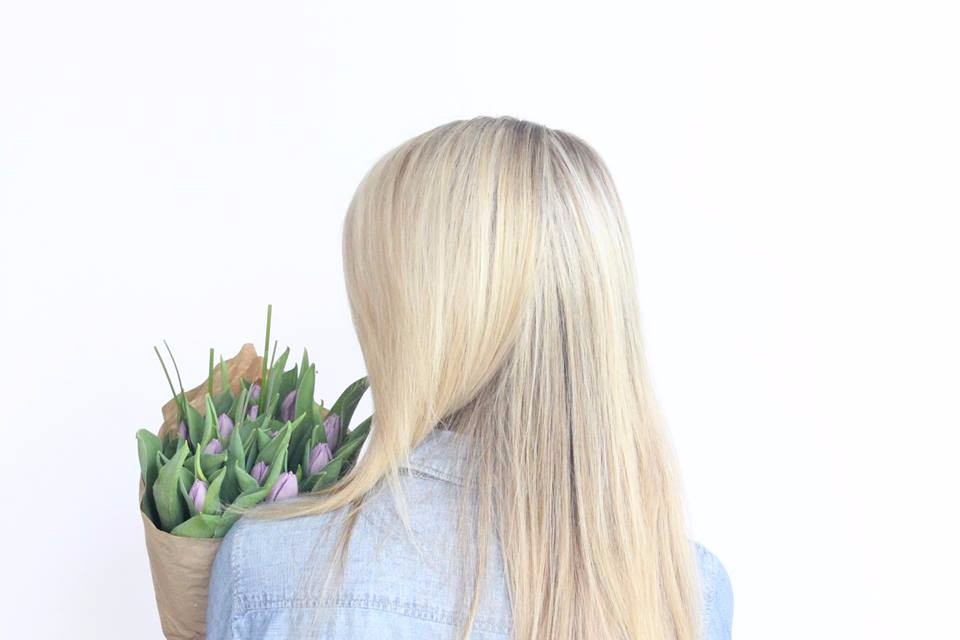 HELLO, I'M KATE!
A retail buyer who helps creatives and shop owners understand the business side; so you can take care of the fun side! Because my guess is creating products and shop experiences your customers will love is what keeps you going each day.
While I went to school for marketing, I quickly fell into the retail industry and never gave marketing a second thought. Until one day. I was frustrated with the slow sales in my department and sick of competing on price (because going back to haggle markdowns with vendors was not a favorite part of my job).
SO I STOPPED.
Instead I focused on understanding who our customer is, what she was looking for (the problem we could solve), and learned how to speak directly to her in a way that:
grew our sales by over 70% (with the same old products we'd carried for years)
increased our profits (because I no longer needed to compete on price)
allowed us to stand out as an industry leader (we quickly saw our competition take notice + imitate)
And I want the same for you.
I love tacos, big dreams and d. coke (okay, so all the Mexican foods. and french fries. fine, all the food – maybe bring ice cream) and with over 9 years of corporate merchandising experience in both buying + planning roles, I'm here to spill the secrets of a buyer (let's just call it SOB, right?) to help make your goals easier to achieve.
So if you're looking for business advice tailored to the retail industry, this is the place to be!
Frequently Asked Questions
What if this is my first holiday season, will it still be helpful?
Yes! If this is your first year, don't worry! The questions and tips can be applied to your current business trends or will spark ideas for you to take into consideration, giving you a leg-up on your first year!
When does the course start and finish?
The course starts now and never ends! It is a completely self-paced online course - you decide when you start and when you finish. Best part? You can use these same concepts to review year after year to continue to build your holiday success!
How long do I have access to the course?
How does lifetime access sound? After enrolling, you have unlimited access to this course for as long as you like - across any and all devices you own. You'll also be eligible for all course updates - free of charge.
What if I am unhappy with the course?
We would never want you to be unhappy! If you are unsatisfied with your purchase, contact us in the first 14 days with the work completed so we can understand what wasn't helpful or where there are knowledge gaps.
This course is closed for enrollment.
Course Curriculum
GETTING STARTED!
Available in days
days after you enroll
MODULE 1 | Business Review + Goal Setting
Available in days
days after you enroll
PREP WORK: PRODUCT
Available in days
days after you enroll